Do you go back to your hometown?
I left home three years and some months ago. I embarked on something called long-term travel, or a nomadic life with my backpack. I've never stopped moving around ever since, but I always came back to visit family in Seoul, Korea during holidays. It allowed me to breathe after vigorous traveling.
The funny thing is, by leaving home to travel I'm more fond of where I'm from. Whenever I come back, I'm wowed by the beauty and complex culture.
This time around I flew to Korea after two weeks in Mexico to spend Chuseok holiday with my family. It's a holiday celebrating a successful harvest, on the 15th day of the 8th month of the lunar calendar. It's one of the two biggest holidays in Korea along with the Korean New Year (lunar new year). As I talked about before, I always come back to help my mom prepare the food (a lot of it), and spend time with my family. We cook for two-full days, perform a ceremony on the morning of Chuseok, and visit my brother's family. It is tiring — cooking for two days and playing with my 6- and 8-year-old nephews!, but it's a fulfilling time for sure. My nephews are now old enough to understand the concept of different countries and know about my travels. I'm almost a cool aunt to them.
Autumn is the best time to travel in Korea. Spring, or Summer, or Winter are great of course. But Autumn is the best because of the mild weather and beautiful leaves. After Chuseok, Stephen and I took a break to visit Seoraksan National Park. Hometown travel, I'd like to say. I've been there a few times, but it's always a pleasant place to go back to . We planned a two-day hike via several peaks. It was funny and heartwarming to watch how my dad worried and prepared for our hiking trip. My dad is a big hiker. He's been to most of the mountains in the country several times. No matter how many mountains I've been to, even internationally for that matter, to him I'm still a baby. He tracked us the entire time by texting. If you remember how rocky it has been between me and my dad… you'll notice how things have been changed.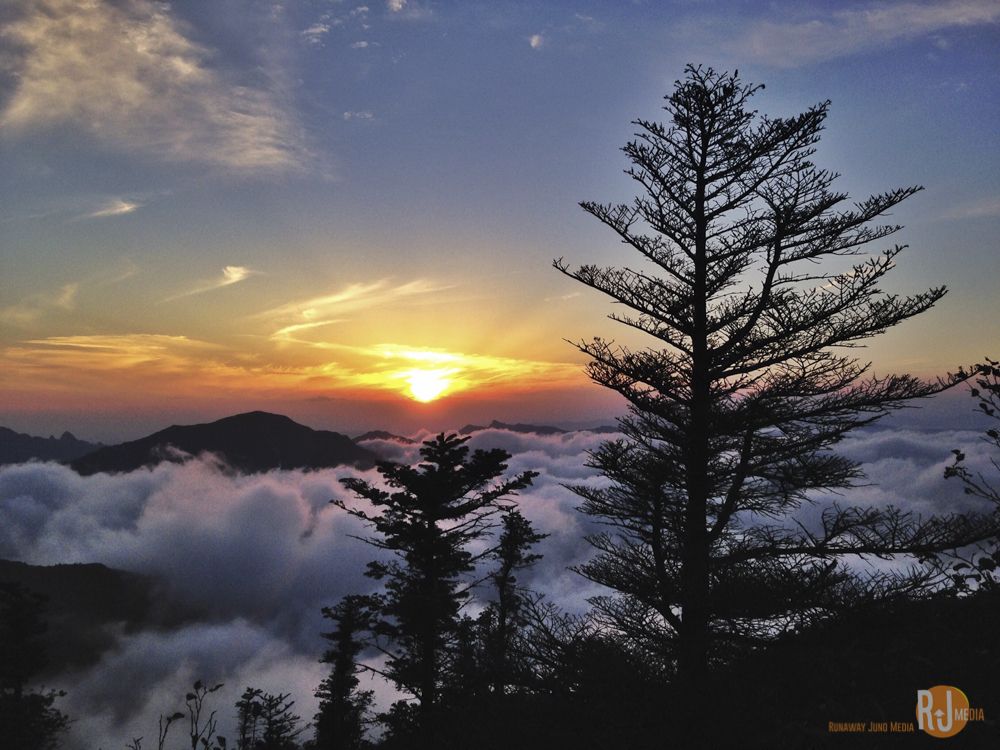 Seoraksan National Park was absolutely stunning. I don't remember anywhere this beautiful. I'm sure there is , but I guess the hometown pride factor kicked in big time. The start of the hike was a straight up uphill, but it rewarded us with great views the entire way. The weather was great, warm but not too hot, cool but not cold. The sky was like a canvas that kept changing with the shape of clouds and mountain peaks. The trail was rocky and rough. Considering its height (tallest peak 1,708m), it's a tough mountain to climb. But when we reached the top, the view was just too stunning. "Wow, Korea is beautiful," I said again. The hiking trip was a great break, but more importantly, it was a great reminder of how beautiful my country really is.
Korea is a great place to live. That's the sentence I thought I'd never say.
It's important to not forget where one's from. It's important to cherish what we're given. But funny enough, you can't see that when you're up close. There's an old Korean saying, "at the foot of the old lamp is the darkest." It means it's easy to overlook what's close. When I was in an agony of unhappiness years ago before my travels, I blamed it on my environment. I thought all the problems were given to be by default. The conservative society and family, the one path I was being made to follow, other people's expectations… I thought it was unfortunate that I wasn't born into somewhere more adventurous. This was before I realized I could change my situation by making my own decisions. By coming back to my hometown, I realized once again how wonderful my childhood was, how fortunate I was to have Seoul as my hometown, and have supportive and loving (in their own way) family. I can't change what I've been given, but I certainly can change what's coming afterward. The happiness was here all along. It was just up to me.