Who is Juno?
Who am I? That's one of the hardest questions in life, isn't it? But since the whole website is based on my stories, I'll do my best to describe.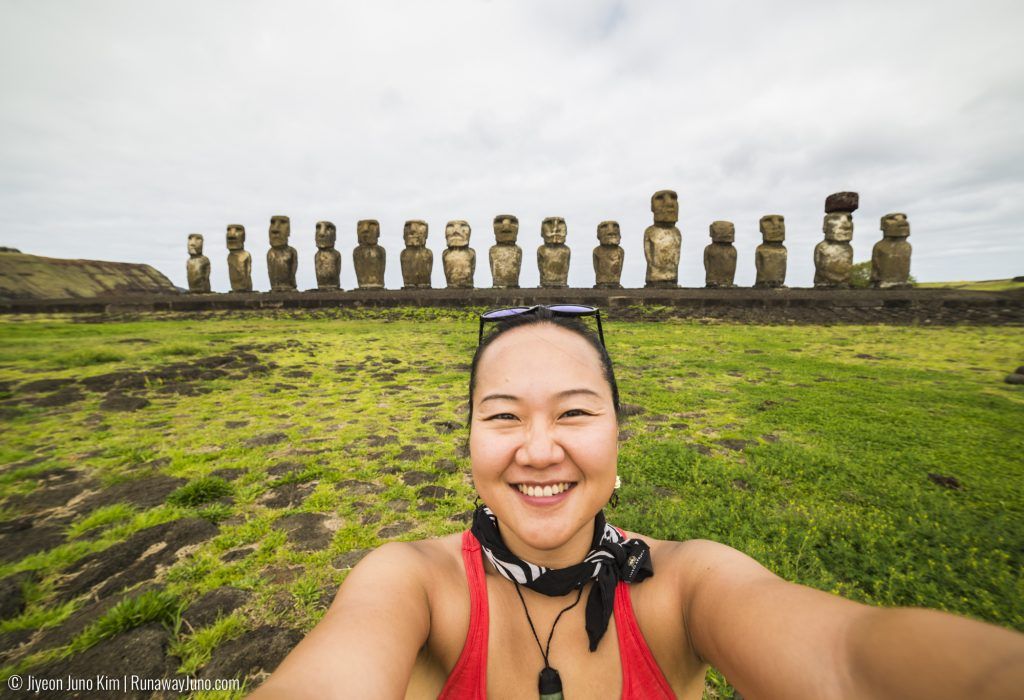 Hello! Nice meeting you here. I'm Juno Kim, born and raised in Seoul, Republic Korea. My Korean given name is Jiyeon(智娫), meaning 'bright wisdom', but due to the pronunciation difficulties, I go by Juno. No, I didn't take the name from the movie Juno. It's from the Roman goddess of all gods, Juno (her Greek name is Hera). She's the goddess of love, marriage, childbirth, family, and women. She also created the Milky Way with her breast milk. It's quite a powerful name, isn't it? As an astronomy geek, I thought it was proper to bear the name of someone who's related to mythology. But more importantly, it starts with J so there is that similarity too.
How did I start Runaway Juno?
I left my job as a mechanical engineer in Seoul in 2011. It was the most difficult decision I've ever made and with that I entered real adulthood. As a Korean who grew up in a conservative household, my career departure created enough shock to change everything in my life including my relationship with my own family. If you're reading Runaway Juno, you've probably heard of the story already. My blog was already quite popular at that point so it gave me the momentum to start a new career as a travel blogger. It was an unknown world but an exciting one for sure.
Get to know more about my story from my book "Runaway Juno's Pursuit of Happiness: The World is Waiting".

Travel changed me for the better
It's been 8 years since I've started RunawayJuno.com. I've had some challenging moments along the way but there have been more great ones.
Seeing the northern lights always brings me back to my childhood, when I dreamt about this moment. Skiing on Namibia's vast desert made me realize once again that humans are only a fraction of this big world. I traveled to Machu Picchu twice. Two months in India taught me about myself and the world more than any book could have done. I met some of the happiest people in the world in the mountain Kingdom of Bhutan. After 6 years of full-time travel, I found somewhere I want to call home. But more importantly, I've grown. I have a deeper understanding of people now that I would have never learned if I stayed home working as an engineer. I also grew to respect my own culture and realized the importance of family.
Traveling the world was also the strongest affirmation that the world is a better place than we see on news. There are people who are kind, generous, compassionate, wise, and inspirational, all over the world no matter what country they are from, what kind of skin color they have, or how old they are.
How do I travel so much?
I travel and work. At the same time, mostly. My work is location independent or you can say that I'm a digital nomad, though I wish to stop being a nomad soon. I earn my income from many different channels.
RunawayJuno.com
Social media consulting & training
Outreach specialist
Photography
Brand ambassador and influencer
Affiliate sales
If you wish to get to know more about my work, please visit the Work With Me page.
Connect with me on social media
Unquote Travel
Recently, I founded a tour company Unquote Travel with my two partners, Stephen Bugno at BohemianTraveler and Paige Totaro of All Over the Map. The three of us combined have visited more than 95 countries, traveled for more than 15 years, and gained deep insight on the tourism industry. We created Unquote Travel to help other travelers experience the world through well-designed itineraries, insightful tour leaders, and meaningful encounters with locals. We named it 'Unquote' because the best experiences happen outside of the quotation marks.
Thank you!
Runaway Juno reader community has grown over the past 8 years. When I was going through the toughest life changing decisions, this virtual community was there for me as the strongest supporter. Thank you! Runaway Juno wouldn't have been the same without you.