# The following is a guestpost.
How do you want to celebrate your New Year?
For many, New Year's Eve is either boring or a hassle. Whether we're snuggled up on the sofa trying to stay awake until midnight or sitting in an overpriced bar with other disillusioned partygoers, it never seems to live up to the hype you see on TV.
Except, here's the thing – those celebrations on TV are real! All around the world, millions of people gather in their city or town center to say goodbye to the old and welcome in the new, and have the time of their lives. Why not join them? To help you get inspired, here are five places to experience New Year's Eve at least once.
Samoa and American Samoa
On December 29, 2011 Samoa moved time zones to match that of its main business and trade partner, New Zealand – not only forcing them to skip December 30 altogether, but also making them one of the first places on earth to ring in the New Year. Thousands park their cars along beach Road and West Coast Road to watch the fireworks over Apia harbor in the country's capital. If you want the New Year to come as quickly as possible, then Samoa is where you want to be!
Now, how about doubling your fun? After recovering from your first New Year's Eve celebrations, you can hop over to American Samoa, which still remains on the other side of the International Date Line, and do it all over again!
Sydney
For years, Sydney's midnight fireworks display has marked the true start of the world's New Year's celebrations, no matter what time zone you're in. Lit off the Sydney Harbour Bridge and with the iconic Opera House in full view, it's a spectacular show that seems to last the whole night long.
Although you can see the fireworks from Hunters Hill to Robertson Park, the absolute top choice of any New Year's Eve connoisseur is front and center – on a boat, right in the middle of the harbor! But seeing as how there are dozens of peninsular neighborhoods jutting out into the water, there's more than enough room for everyone to catch a glimpse of an unforgettable show.
Paris
In Paris, there are actually two places to mark the New Year. The first, of course, is the Eiffel Tower. As it has at the top of every hour of every day since New Year's Eve 2000, the world's most famous structure goes from a beautifully lit tower to a soaring mass of sparkling diamonds that can be seen for miles. You can get up close to the tower's base, where thousands congregate to watch for the change, or you can join those less into the throng along the Seine's many bridges and banks that offer a perfect view.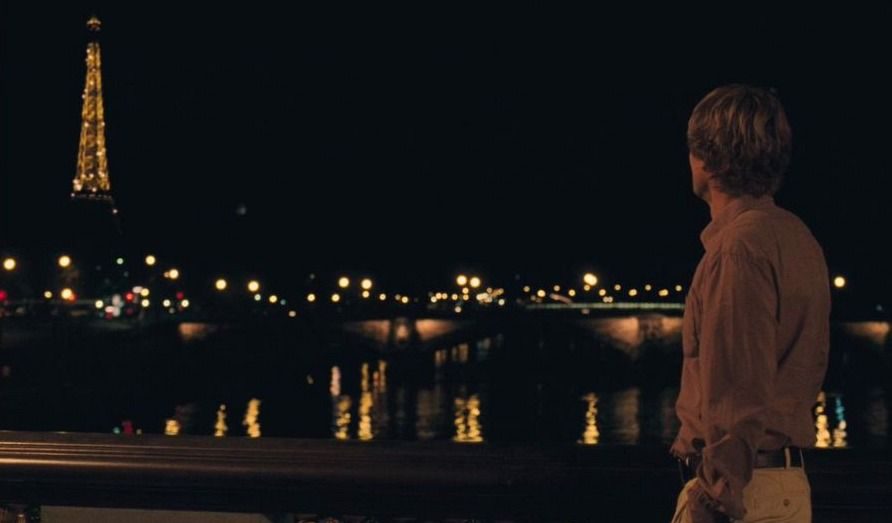 In recent years, the city has moved its fireworks away from the Eiffel Tower to other parts of the city. In 2012, it was near the Ferris wheel by the Tuilleries – and like London, the wheel was a part of the show as well! So, it's up to you – see the Tower, or watch the show. Either way, it's a night you'll never forget.
New York
Ringing in the New Year in New York's Times Square is a dream for millions of people. But if you want to go and celebrate with the masses, be warned – it takes a lot of stamina. Ambitious revelers claim choice spots behind the police barricades starting as early as the night before, and by noon you'll be lucky to find some space on a side street. And although the crush of humanity will block
the wind, more often than not it's bitter cold.

However, there is plenty of entertainment from huge stars all day and night, and your discomfort will seem like a distant memory when you hear – or rather, feel – the roar of the crowd as the ball begins its historic descent, then the eruption into chaos as the clock strikes twelve. It's truly something to behold!
Las Vegas
You may think that Las Vegas – where casinos famously go to great lengths to hide the passing of time from its patrons – would be a strange place to celebrate New Year's Eve. Or, perhaps you don't see the point in having a specific celebration in a place where the party never ends. But on both counts, you'd be wrong.
First of all, every hotel and casino puts on a party that trumps even the most lavish festivities elsewhere. If you've ever gone to Vegas and wondered what the fuss was about, go back on New Year's Eve – you'll see the city in a whole new light.
If you're instead a fan of being out on the streets when midnight strikes, then you'll definitely want to head over to Glitter Gulch. The Fremont Street pedestrian mall atrium ceiling, which on every other day shows everything from advertisements to fake starlight, explodes in a light show that makes even the most jaded partygoers ooh and aah their way from one end to the other.
#Guest post written by David Wright. When not travelling David works for Travel Insurance Cover, an online provider who provide international travel insurance in Australia and New Zealand. No matter where you decide to welcome 2013, we wish you a happy and healthy year.