It was a total serendipity. One of the best nerdy moments for sure. I witnessed the authentic Starwars exhibit. Original designs, sketches, figures made in 70s, light saber… I hardly can straight my head.
Okay, how I got to see that? It was in Singapore, but I didn't aim to it, I'm not that much of a nerd… Just a little bit. On my way to out from the airport, and there it was, the shiny banner says "The art of Star wars Exhibition". It was a sign.
It was at the Singapore science centre. Works for me, since I'm a fan of science as well. I guess it's not the usual tour route for tourists based on the fact that I was the only one there. Maybe because I'm at the Science centre for STAR WARS fare at Chinese New Year's holiday by MYSELF.
I'm sorry in advance that I can't stop my nerdiness is pouring out of me. Leslie's TV test told me that I'm a secret nerd, and this is the moment I become super nerd by trigger. Thank you Singapore!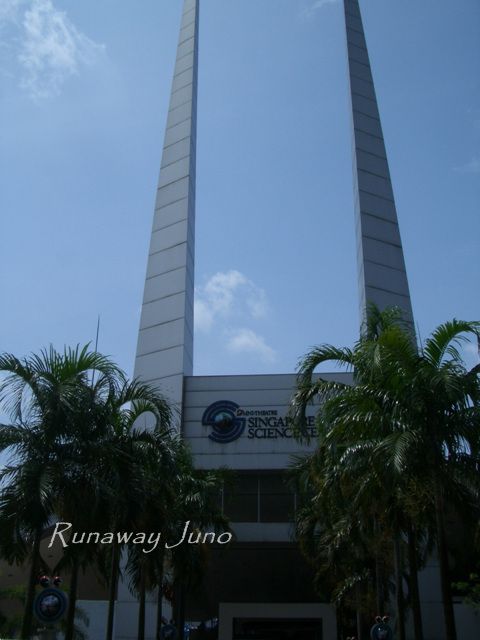 The chair of almighty George Lucas. What a briliant man, creates the whole new world. It started from his idea book when he was seventeen, as I heard. Brilliant.
Deathstar!!!
R2D2, the royal friend. Isn't he the sweetest? And can you believe it? He is the same one we saw in the movie. Authentic indeed!
Chewy, also same one from the movie, not a replica. Oh chewy!
The great Mileniom Falcon. Who would think of this design? Gorgeous.
The art works impressed me the most. It felt like I could see how they thought, came out with the idea, how they made the scene… This touch of pencil, it shows their passion and hard work. And I felt appreciation.
Fighting scene between Darth vader and Luke Skywalker.
Revenge of the Jedi, original post. Even before I came to this world.
Authentic paiting of Death star.
Java the hut, also originally from the movie. This is the place where Princess Leia held from him and sit in front of him with the bikini.
Detail of C3PO. He is the  only one who is in every six movies of Starwars.
This is the one, We all dream once to have one of those thing. Darth vador voice changer. "Shhh~ Shhhh~ I- am your father"
Natalie Portman was sexy in this uniform. Just plain white pants and shirt but she was perfect for the part. Brave, wise and beautiful.
Master Yoda. And I can't help to notice the signiture under his painting is a name of Korean.
The scene why Anakin became Darth Vader. Also, painting and reflection of me and my camera.
It's a part of real set. Wow, looks so real.
Here he is. After a half of tour… now he presents himself. Also, very authentic.
Light saber. Oh I want to have one of this for years! But not just handle, a proper one with laser.
Start and finish the grand tour with the autograph of George Lucas who creates millions of nerds all over the world.