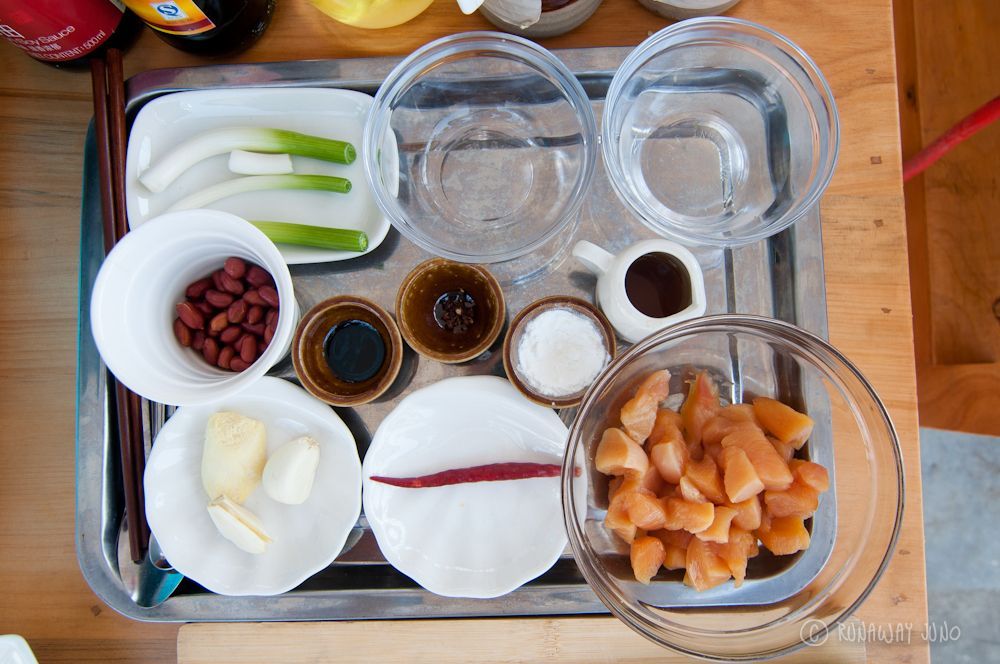 What is your favourite Chinese food? Have you ever make it at home?
Chinese food is widely known for cheap and easy takeout food more than home cooked meal. I do also like Chinese food and I enjoy cooking, but to this day I've never cook it at my kitchen. It's one of those foods that it costs much more to cook than order one.
In Dali, a laid back town in Yunnan Province, I had my chance. Rice and Friends Dali Cooking School was the one offer the opportunity to make delicious Chinese food and get to know the cuisine better. You can see how much I enjoyed cooking here in the video!



Luxi, our teacher is from Leshan, Sichuan. While she was traveling around, she demonstrated a lot of Chinese dish to see if she can find or replace the ingredients. And she set up a cooking school based on her own knowledge and experience.
The class starts with going to the local market with Luxi. Picked out fresh ingredients for the day's dish, and she explained some of the curiosity I had about Chinese vegetables and fruits.
Before grabbing wok, Luxi explaines some of the main seasonings of Chinese cuisine. Dark and light soy sauce, sesame oil, cooking wine, and Sichuan peppercorn. The harmony of the seasonings are making just the right taste.
Now we are ready for cooking. We cooked three dishes; each well represent what Chinese cuisine is.
– Dried tofu salad: sliced dried tofu with fresh season vegetables
– Fish flavoured eggplant: fried eggplant cooked with picked chili
– Kung pao chicken: fried chicken with sauce and peanuts
Every step of the way, the ingredients are well prepared just like a cooking TV show. It was so much fun!
In each step, Luxi introduced each process and demonstrated. I enjoyed learning behind stories. That's one of the reasons why I like cooking. Each dish has its own history or stories from the past, and it is represending the character of the dish. For example, fish flavoured eggplant is not really anything to do with fish. It doesn't taste like fish. The reason why is that Sichuanese people used to cook fish with pickled chili and they accidentally cooked eggplant with the exactly same ingredients and they liked it. So, eventhough nowadays people don't cook fish the same way, but this eggplant dish still remains as fish flavoured eggplant. You can listen the story by Luxi via the attached video above.
The whole process from shopping to cooking took about 5 hours. Moreover, you'll go home with the recipe book so you don't need to write down everything while you are cooking. They just moved to a beautiful spot where we can see Cang Shan from the kitchen.
If you are traveling in Dali, Yunnan, China, visit Rice and Friends Cooking School to learn how to cook few of the most famous Chinese cuisine!
Disclosure: The cooking class is provided by Rice and Friends Cooking School as a partnership with Runaway Juno. However, all the opinions expressed here are completely my own.