During my recent trip to the States, I attend 7 press trips. The concept of a press trip isn't new anymore. It is a well-known Public Relation activity in the travel industry. But for travel bloggers, one of the most powerful media outlets, there is still tremendous growth potential. For this reason, tourist organizations recognize the importance of travel blogging press trips.
These are the most common questions people have about scoring and executing a Press trip.
"Aren't press trips only for big bloggers?"
Yes, it is true in some way. However, press trips aren't a new thing in the travel industry. It is just a new way to phrase the service. For example, accommodations and restaurants have always provided this service for guide book writers. However, times have changed. The reason social media has gotten so big is that everyone can participate. It's the same logic for press trips. Usually, you can get as much as you work for.
"Why would they host me?"
For the synergy effect. You, as a travel blogger, want to travel as much as you can and it would be great to have a chance to have different experiences. And the tourism board, is counting on your interwebbing ability. Guide books are still the best way to research a desired destination, but more and more people are relying on personal reviews.
I Love NY t-shirts provided by NY State Tourism Board.
Photo was taken at New York State Museum in Albany, New York
Now, based on my experiences, I give you six tips on how to score a press trip.
Know your numbers. Don't be afraid to promote yourself.
This is not the time to be modest. We have to admit; looking good is important. However it doesn't mean that you should be arrogant. Just be honest with your numbers. I believe we all had this moment at least once; 'what should I say about myself?'. In this case, this is easy. Don't be afraid to be your own PR person.
Here are basic stats you want to include:
• Alexa ranking
• Total Page Views
• Total Unique Visitors
• Visitors' Map overlay
• Google Page Rank
• Social Media Influence: Twitter, Facebook, Klout
Gather your numbers to present yourself
Stress your strengths.
Stats are important but how you present them is more important. Numbers can be different depending on what analyzing website you use. Use numbers, that best present your strength. For example, even if your website's Google PR is 2, you might have great Alexa global ranking. Or, even if the numbers of your website aren't great you might have a great relationship with your readers through social media. The key is to stress how powerful social media is and how great you are. There are various ways to present yourself. Be creative, be honest and be proud.
Decide where you want to go and what you want to do. Then find the right person to contact.
When you decided where you are going, research it for what you want to do. Just simply saying 'I'm going to your town, and I would like to be hosted by you.' won't work. Show them your interests. Then find out whom you should contact.
First, choose the organization. If you want to have a cheap Turkey holidays, You can directly email to regional tourism board offices (Turkey tourism board / City tourism board), or be more specific and contact the exact places you want to visit: hotel, museum, festival…
Second, make sure to include more than two people as recipients. E-mail is very handy, but also extremely easy to skip over. Tourism inboxes are likely to be even more packed than yours. It's always beneficial to cc. someone to enhance your chances of being heard..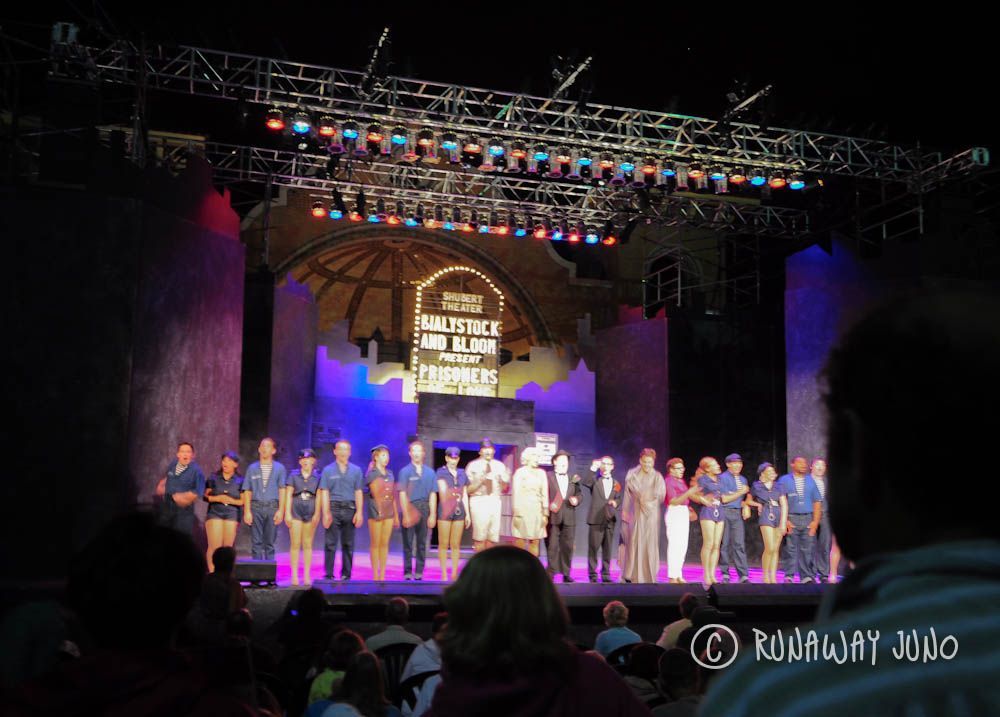 Watching Musical 'The Producers' at Washington Park, Albany, New York
As a result of presenting my interest of theater.
Offer what you can do.
Before listing your demand, offer what you can do for them first. Use your strengths to present what you can do for an exchange. It can be real time update in social media to your 6000+ followers, diverse publicity opportunities you can offer, or even your photography. Moreover, once you know where you are going to contact, it will be helpful to find out their needs in publicity. If any of their goals suit you, show them your ability to support their goal. For example, if their purpose is getting more traffic from foreign readers, you can present your global readership.
Don't give up. Follow up.
Follow up your inquiries. Don't give up if you don't get any response in a couple of days. In that case, send them a follow up email with a kind reminder. Remember, all they can say is 'no'.
 Philadelphia, Pennsylvania Media Kit. After a long discussion about the itinerary.
Keep the promises.
You had a great time, and what next? It's time to keep the promises that you made. My friend once asks about the strategy of the press trip; What if you don't write about them? Do they just trust you to write something good for them?. Well, frankly, there's nothing they can do but trust. Just like we drive/fly all the way based on their one email saying 'Yes'. It's important to build a trust and keep them since this is a business based on the internet. Once you publish your article on any publication, send them an email with the direct link.
The White Mountains Hiking with AMC and New Hampshire Tourism Board.
The White Mountains hiking video we made got great response.