Who is the sweetest person you've ever met on the road? I'm sure you all have a lot of stories. I'm constantly surprised by how this world is filled with kind individuals.
Now, let me tell you this sweet man on my recent trip.
On my departure day from Siem reap, I was under influence of hangover a big time. Patry hard in Angkor what?.. ugghhh.. Even if I had few extra hours but I've decided to take a good kip at the airport because I was too exausted and to avoid any chance to miss my flight. That's very much likely what I am capable of. That's another reason I was anxious to go airport early .Once I was postponed by airline without any good reason. Some sort of technical , confirmation difficulty or whatever. It was not a big deal at that time it's different this time because I had to go back to work right away-the very next day.
Well anyway I hired a tuk tuk and he took me to this little Siem reap airport. One thing, hangover and tuk tuk do not go well, just so you know. I had no idea how small this place was. It was late night when I got there, so I just thought everything were closed but apparently there was not enough things to close. Just big glass doors and windows and a dairy queen, out of no where.
Since the size of this airport, seems like every guard knows all the time table of flights. When I arrived there with two backpacks, and look like just escaped from Ta Promh, guards were looking at me suspiciously, very much. I had confirmation papers so I just showed them and found any great place to lie down. Inside, it's too early to do anything with my tickets so I just settled at a stiff wooden bench.
Ohhhh…. it was better than any Egyptian cotton sheet, figuratively. Holding my big backpack, small one as a pillow, there was my little corner of heaven, with heavy hangover of course.
Even if closed eyes and sunglasses, I could feel guards were hovering around me. I want to yell "I'm harmless, people!" but I figure, what kind of thief is warning  'I'm a thief!', right?
/
"Ah.. Excuse me, ma'am. Ma'am? Excuse me-"
Ughh.. who is it? I bet my face must be looking like >:( this.
A guy in yellow shirt woke me up with smile and a little concern on his face.
"What's up?" I asked and thought 'he must be one of the person who's in the charge of this airport and try to get rid of me.. '
"Are you going to fly today?" he asked, and I said "Yes, in fact. Here's my flight schdule." and I handed over my papers.
He throughly read and said "Oh you are flying to Incheon in few hours, correct?" so I said "Yes!" and cried 'please leave me alone' inside.
He smiled and said "I was worried that you might be my last passenger. Because I have one more spot according to my chart but she never showed up so far. So I thought it might be you. I didn't want you to miss your flight."
Oh.. I felt so.. shamed. He was so thoughtful but all I said (inside) was some cranky answers.
"Ahha… yes.. but I'm not. Sorry, but thanks so much!" I said with little blush on my cheek.
He made little more small talk and left me alone with my chair. I noticed he wore a Vietnam airline shirts. Since my flight is going to Vietnam airline, so I decided just asked him about the ticket.
"Excuse me!" It was my turn to ask.
"I know it's extremely early but could you check my flight by any chance? " and I explained about once I got delayed by airline.. blah blah blah.  He thought a little and said "No problem".
So I stand up (Yes I was still sitting down) and "Can I leave my bags here though?" but he stopped me to follow.
He said "You look very tired, so I just go check your flights and give you thumbs up if there's no problem, okay?" and memorize my schedules and my name. I was.. speechless. Who does that? In the airport, wake someone up and ask flight schedule because they don't want you to miss your flight and check flight information way early. I was so touched by his kindness.
.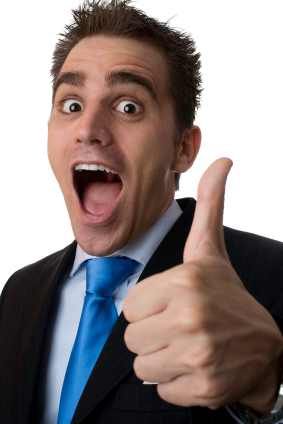 Few nervous minutes later, he looked at me and gave me huge two thumbs up! Ah! what a moment. I gave him two, no dozens of thumbs up and back to my nap with peace.
This is one sweet story at the end of my trip to Siem reap.
This world we live in, is full of horrors. In the news, crazy stories from all over the world, who killed who and who picked a fight with who so who blew up a bus… but, still. Once I think if it.. personally, it's a pretty darn good world.