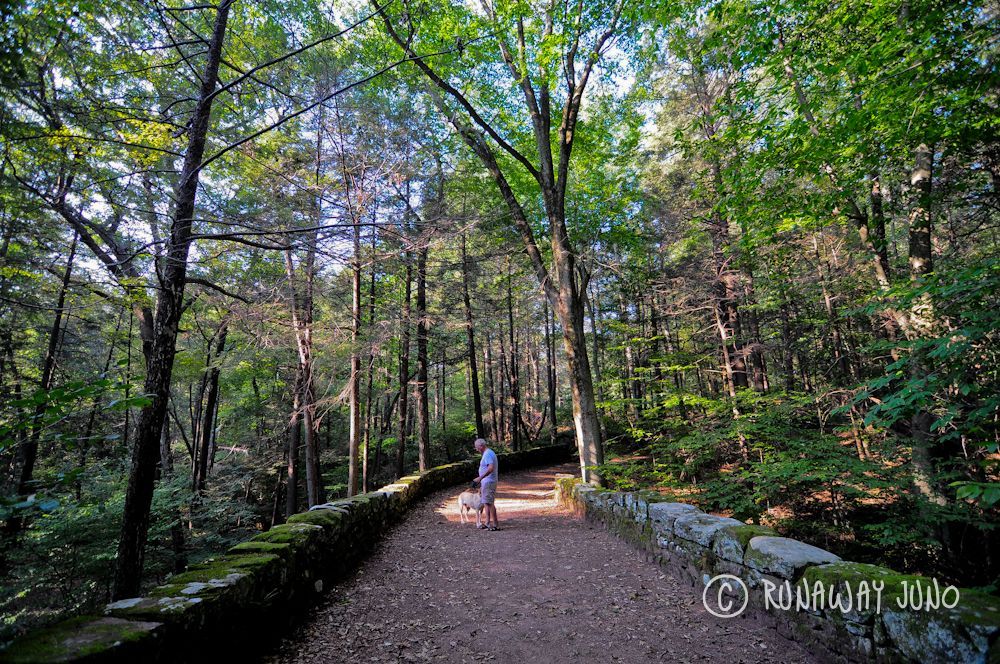 My visit to Yellow Yellow Circle at Middletown, Connecticut was random, yet meaningful. It was a total random destination out of several of different places I could've landed on between Worcester, MA and NYC. But I headed to Middletown. The reason why? I got an invitation. Only one rule: I was welcome anytime, but I had to leave, just like their children.
The invitation was from my friend Katie Tibbetts' parents, Mr and Mrs. Tibbetts. And the brief visit to Middletown was a huge turnover. Middletown was such a charming little town among all the big cities around. It means more to me personally because, our friendship got tested by naked baby photos, and we survived.
Middletown is named it because it is in between of major cities around. It is in a midway of New York City and Boston, also Hartford and New Heaven. However, the name 'middle' doesn't represent 'mediocre'. It was an extraordinary in a lot of ways.
Wadsworth Falls State Park was a place to walk/run/hangout in Middletown. Through the woods, there's the Little Falls and Big Falls. Be aware of mosquitos while walking down the trail. I lost a lot of blood that day, seriously. Jaunt down to the stone bridge and find Wadsworth mansion and the Olmsted Carriage Road in Long Hill Estate. It will make you feel like being in the old days, just like the time when the mansion was alive.
The carriage road was part of the original approach to the Wadsworth mansion. This section of the drive is bordered by handcrafted brownstone walls and lined with white oak trees, is one of the most impressive features of the landscape.
Wadsworth mansion was neglected in the late 1980s when the developer went bankrupt. In 1994 the Middletown purchased the property and restore the mansion, which was reopened January 2000.
We wrapped this day up with Sloppy Joe a la Mr.Tibbetts along with another great American beer Magic Hat and their wise wisdom that hidden under the bottle cap.
Thanks to Mr & Mrs.Tibbetts (+ Cooper) for their warm hospitality and special thanks to Katie Tibbetts for poke them to send me a kind invitation.