"You're married. Does it mean that you're going to settle down somewhere?"
"Where will you live, in America or Korea?"
"Where is your honeymoon house?"
I got a lot of questions about what will be changed after we got married. Since we've been digital nomads for a long time, we don't have a 'honeymoon house' like an average couple. Long story short, I'll still be Runaway Juno, just slightly modified. Stephen and I both have passion for traveling, obviously, but we also understand the importance of solo travel and independency. We will be traveling together, sometimes separate, and will have a place to settle down later this year. Nothing's changed, except that we swore our commitment in front of our loved ones and are now wearing a wedding band.
We have a busy year ahead. What's next? Here is the travel plans for the next six months.
April
Angel Flight Outback Trailblazer
"Pack your swag for the adventure of a lifetime"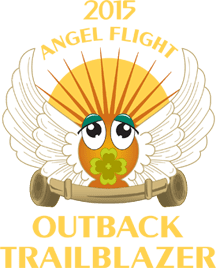 As you could tell from my experience last year, I fell in love with the Outback. I almost felt like that I left something behind. Then the opportunity presented itself. In association with Outback Queensland, I'm heading back to the Outback to cover the event of the year, Angel Flight Outback Trailblazer! This time, I'm bringing my husband with me.
Teams will be driving 4WD vehicles for seven days from Apr 18 to 25, while experiencing the real bush experiences, fun challenges, and explore the real countryside. It's a charity event for Angel Flight, which flies country people who are suffering the triple trouble of bad health, poor finances and huge distance, free of charge.
We'll be heading down to Charleville (yay!) to cover the event on Apr 16.
May
New Zealand
"Going back to where everything Began"
We just couldn't not visit New Zealand while we're down there. New Zealand is, as many of you know by now, where everything started for me. The wonderful world of traveling, joy of meeting interesting people, the importance and diversity of nature, open-mindedness, and the fact that there are more nice people than bad ones, I learned it all from there. I'm thrilled to travel to New Zealand with Stephen. I can finally show him the beauty and importance of this place. Can't wait to rejoice with my good friend Diana and Jason, who traveled all the way to attend our wedding!
June
Peru
"Machu Picchu and Lake Titicaca"
Finally, I'm going to see this place myself as a part of "Peru Inca Heritage Tour". Stephen and Noel are expanding their tour to South America this year. Many of my AWE (Asian Women's Empowerment) ladies joined the tour through our conference last year. This trip will be combination of a lot of good things. Stephen and I are planning a separate trip to Lake Titikaka. It's a special place for me ever since it was mentioned in a Korean movie "Who Are You" back in 2002.
Join me on the Peru Inca Heritage Tour!

Stephen and Noel are two of my favorite travel personalities. I have a hundred percent faith in their travel style and knowledge. Join the perfect team for the experience of lifetime! If you put the special promo code RUNAWAYJUNO in the sign up sheet, you'll receive $75 discount.
July-August
The United States
We'll be heading back to the U.S. after Peru. My in-laws (I have are in-laws now!) preparing a small wedding party for relatives and friends who weren't able to come for the wedding in Korea. We'll utilize the time to make a short trip and visiting more friends and families.

August
Indonesia
"To successful AWE '15!"
AWE is happening for the third time. This time, we moved to a new country, Indonesia! The theme for this year is "Empowerment in Action". Enticing, yes? I'll be there early to finalize some details, and try to get some more last minute sign ups. The Early Bird registration just opened, and we now have a new website! Come check us out: http://conference.aweasia.org/.
September
Indonesia/Korea
"AWE '15 and Chuseok holiday in Korea"
After successfully hosting AWE '15 (hopefully), we'll be briefly coming back to Korea to celebrate Chuseok with my family. It will be the first big holiday that we'll celebrate as a married couple.
We'll have a few more plans that are not finalized yet. Uncertainty is, sometimes, exciting, isn't it? But we are planning to find somewhere we can settle down later this year, probably sometime around Thanksgiving. I've been waiting for this moment for last four years. Another busy year is ahead. Lots of traveling, lots of work, and lots of challenges I'm sure. But we'll try to make the best of the situation and find happiness along the way. That's why we choose this path, isn't it?
If we are in the same area with you, please let us know! One of the biggest joys of traveling is to meet new friends on the road.