This week's Sister's city is San Francisco, CA by Ashley from No Onions Extra Pickles.
I got to know Ashley better during my Sister city post for her blog. Yes, I mentioned it from my very first Sister's City Post here.
This time, I invited her to be my representative of San Francisco. Sister San Francisco! My friend Laura (the featured star of Driving Miss Age) recently visited SF, and hold me how much she loved the place. She will be thrilled for the post. Re-discover of a great city.
Thanks for a great interview Ashley!
Here we go..!
1. What is the best word to describe San Francisco? For example, I would say Seoul is historical and modern at the same time.
This one is tough! I'd say San Francisco is young and relaxed.
2. Let's jump right ahead to talk about food. What is famous local cuisine of San Francisco? Is there any street food? If there is, what's your favourite?
Haha, you know how much I love food. Two famous local foods are sourdough bread and Dungeness crab. Personally, I'm not too crazy about sourdough bread, but will never pass up any Dungeness crab…or any shellfish for that matter!
Street food is really all the rage lately, with food trucks popping up everywhere. They've started an event called Off the Grid, where a bunch of food trucks all park in the same spot in the city. My two favorite food trucks are Sam's ChowderMobile and Liba Falafel Truck. Sam's drives up from Half Moon Bay – about 45 minutes south of San Francisco on the coast – and serves the best fish tacos and fried calamari. Liba completely won me over with the pickled onions offered in the falafel condiment bar.
3. How much is for a cup of coffee? (I'm asking because it's important to me. It's a kind of personal measure of money value)
A small cup of coffee is generally around $3.
4. What is common drink? Both alcohol and non-alcoholic drink. For example, Seoul people drink a lot of tea-type drink and water. I don't think there's extraordinary common drink here.
At the simplest, I'd say coffee and tea during the day, and beer at night. Local micro brews are really popular and available all over the place. And even though Starbucks is everywhere, there is a great following of local coffee houses. Philz Coffee is a local chain that is very popular.
5. Which color could represent San Francisco and why?
Blue,
because San Francisco is surrounded by water and the sky. Also, blue is a pretty calm color and life in San Francisco is definitely not hectic. I seriously do everything at a turtle's pace, and am getting by just fine!
6. What is the weather like?
Mild and lovely – it's rarely too hot or too cold. What's interesting about San Francisco is that it is really known for its microclimates. Despite the dreaded tales of fog, it is actually one of the sunniest cities in the country. The fog likes to stay near the ocean, so the east side of the city enjoys a lot more sunshine that the western side. It's a shame I'm always by the ocean!
7. What is the best way to wander around San Francisco? I'm a fan of public transportation…is there any?
San Francisco is a great city for walking, if you don't mind the hills. As for public transit, there is the MUNI bus system or BART, which is our version of a subway system. MUNI will bring you all over the city, but BART only runs through the Mission and Downtown. BART will bring you to the airport – which is super convenient – and is great if you want to take a trip over to the East Bay.
8. What is the most famous landmark? Do you have any favourite?
Well, the most famous landmark is definitely the Golden Gate Bridge. I don't really have one favorite landmark, but I love seeing the San Francisco skyline when driving into the city. It's fun to pick out all the iconic buildings – like the Transamerican Pyramid and Coit Tower. And I think all of the skyscrapers really compliment each other, since most are either white or light in color.
9. Where is your personal/favourite hangout place? Share some secret with us…
I really enjoy Clement Street, east of Park Presidio. I love to head other there for lunch or dinner, and then browse the books at Green Apple Bookstore – though I rarely leave without buying anything! The area has been described as "Chinatown for locals." There are many Asian restaurants, stores and markets to check out, along with a smattering bars and cafes. It can get pretty hectic on the weekends, with most of the people and cars ignoring a majority of the traffic signs – haha – but it's a great area.
10. Which super hero would enjoy living in San Francisco? In case of Seoul…I would say Dash from movie the Incredible. Because I don't have to be in a horrible traffic jam and just run!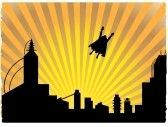 Oh no! I don't know super heroes at all! I'll go with Superman, because he can fly. Everything in the Bay Area is pretty compact, so it would super easy for him to fly all over the place. He would be able to get across San Francisco in minutes, and I'm sure the views would be awesome, too. He would just have to watch out for all the planes – with three airports, there are a lot of them.
11. Is there any religious habit? Or, any extraordinary custom in San Francisco?
Hmmm, not really. It's not that people aren't religious, it's just that San Francisco is a very secular city, so religious on-goings tend to be private. We're very open to all sorts of religious practices here, and despite being in a Christian country, all religions are welcome.
12. Did you have any "Ah! This is the best thing about San Francisco!" moment?
I have that moment all the time! Though it's more of a "this is the best thing about living in the San Francisco Bay Area" moment. As much as I love to travel, I looove living here – I may be biased, though, since I grew up here.
13. How about language skills? Of course everyone would speak fluent English, I know that but is there any other common language?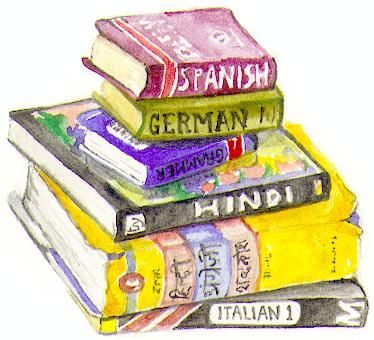 You get to hear all sorts of languages here. Besides English, Spanish is the most common, but I regularly hear Mandarin, Japanese, Russian, French…and I could list more!
14. If you are traveling to San Francisco, you are not going out without…. ( )?
…my iPhone. People are so dependent on their phones here that the 3G network will stop working in some locations because sooo many people are trying to get on it! I use apps on a daily basis for everything: Yelp to look up restaurants; Google Maps to get directions; LivingSocial, Groupon or ScoutMob to find coupons; Facebook and Twitter (of course!) to keep in touch. I'm completely lost without my phone.
15. Your secret tip of travel to San Francisco.
Get out of the city! I love San Francisco, but the whole Bay Area is amazing too. I am a huge fan driving down highway 1 and having lunch in one of the seaside towns south of San Francisco. While most people make a road trip journey down highway 1, it can easily be a quick daytrip out of San Francisco – if you have a car. In only 30 minutes to an hour, you can be relaxing on the beach or enjoying a delicious seafood lunch. And if you don't have access to a car, it's just as easy to take a bus up to the Marine Headlands, or BART over to the East Bay for a change of scenery.
About this week's Sister:
Ashley was born and raised in the San Francisco Bay Area, and loves that she is able to call that area home. She started No Onions Extra Pickles last year to combine her two loves: art and travel. She is currently an art history graduate student, and slightly loosing her mind everyday! Ashley is looking forward to enjoying a break from school in the summer, and actually having some time to travel.
#Follow Ashley's art & travel adventures at:
Twitter : @NOnionsXPickles
Website : http://no-onions-extra-pickles.com/