When to go on your Florida Holidays
You've decided to take a trip to Florida – great! There are two major things to consider when deciding on the best time of the year for your visit. Cost is one important consideration regarding Florida holidays, but the other is temperature, as, for some, Florida can be uncomfortably hot at certain times of the year.
Southern Florida
Miami, Fort Lauderdale, the Everglades, and the Florida Keys will all be less expensive to visit in the summer months, but there will also be both high temperatures and humidity then. June and August will be the cheapest time of the year to visit Southern Florida. The area will see an influx of visitors later in the year because during the winter, visitors from Northern parts of the US will decide to go south to get away from the colder temperatures.
Northern Florida
Because Northern Florida, though sunny, doesn't have such high temperatures as in the South, the weather itself isn't such an important factor in determining the best time to visit. Orlando, Daytona Beach and Jacksonville experience the tourist season at its height in the summer months – when it will be more expensive to visit. But, visiting this part of Florida in the winter has many other advantages apart from being cheaper. There won't, for instance, be so many people visiting some of Florida's most popular attractions, which in turn encourages hotels to offer cheaper rates. Air fares are also cheaper because of less demand.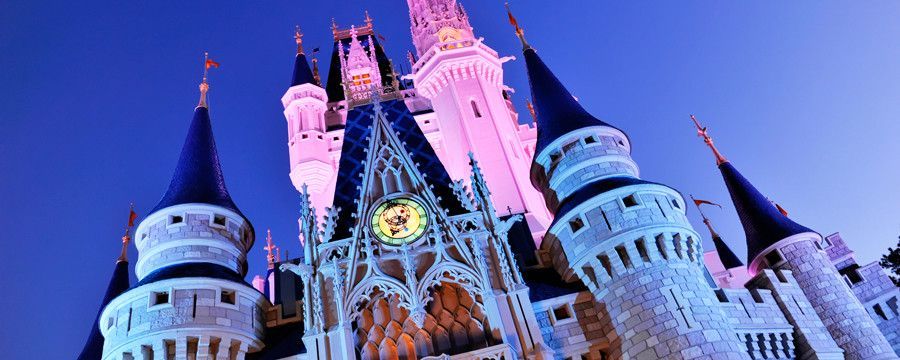 Shoulder Seasons
April and May, and September, October and November are months that fall between the period when tourist traffic is at its highest and lowest. Florida holidays in the shoulder seasons will work out a lot cheaper, compared to the busiest time of the tourist season. With the shoulder seasons, temperature isn't an issue either; it will be warm all over the state and temperatures won't get too high.
Best Time To Visit Disney World
Though it can be cold enough for a touch of frost in the Orlando area in January, it is the best time to visit Disney World. Early January in particular can be a good time to visit, as crowds will be down, because travellers will be leaving Florida after their seasonal break. Consequently, hotel prices will be lower too.
Whatever time of the year you choose to visit, you're pretty much guaranteed a great time. If price and temperatures are an issue for you though, take the above advice and enjoy a stress-free trip.