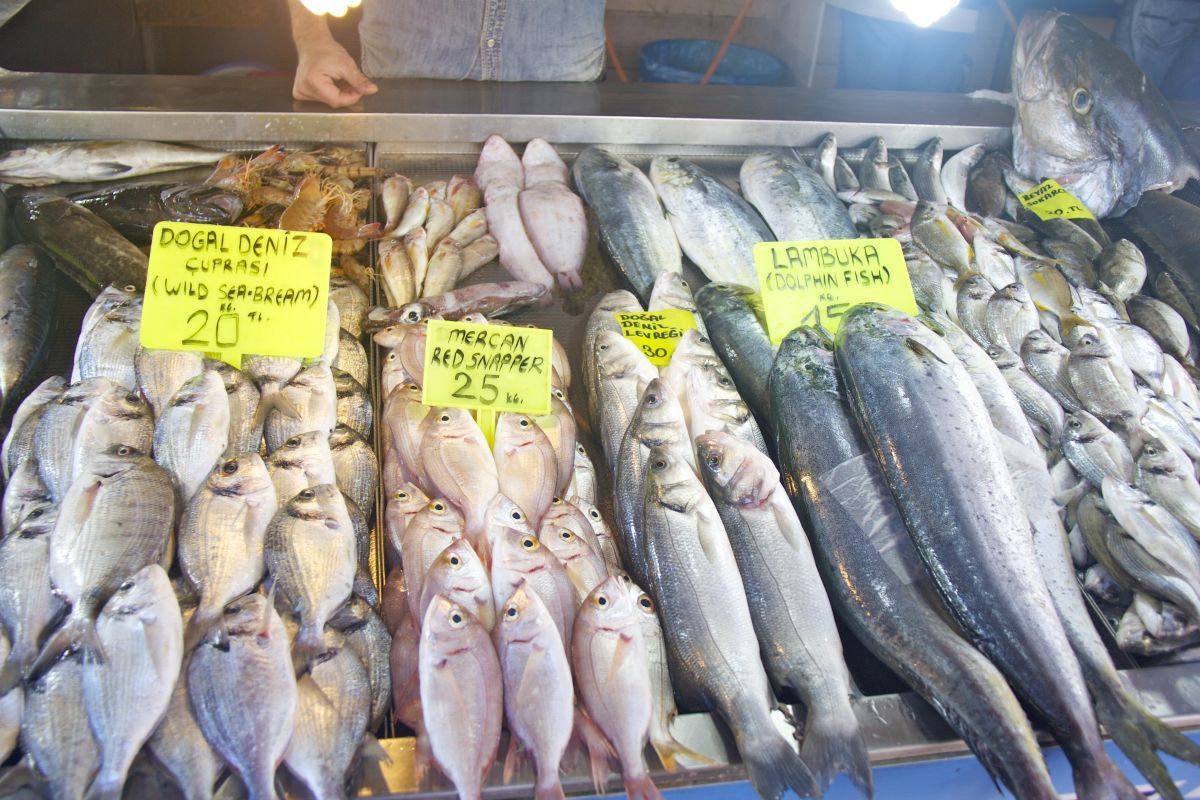 The Flavours of Turkish Cuisine in Fethiye
South West Turkey is well served by the airport at Dalaman, only about forty minutes west of the regional centre of tourism, Fethiye. During the months between Easter and the end of autumn there are flights from most regional airports of the main countries of Europe and the Middle East. It has allowed more and more people to discover the charm and beauty of this part of Turkey.
Fethiye
Fethiye is an amazing and popular holiday destination; it's got everything, beauty, history, culture, a marina and nightlife. Close by you can find the amazing ruins of Kayakoy an old Greek Village and many other historical sites. Kayakoy incidentally was used as a location in the Russell Crowe film 'The Water Diviner', the story of an Australian man who travels to Turkey after the First World War in search of more information about his three sons who had apparently been killed at Gallipoli.
There are beautiful beaches and clear sparkling waters with options for sports and paragliding, or you could just enjoy the views while sitting along the promenade at one of the many restaurants.
There is a large number of bars to choose from should you wish to enjoy the nightlife of Fethiye, cocktail bars and local traditional bars. There is an opportunity to listen to live local music or even a chance to put your singing voice to the test and have a go at karaoke.
If you want to know where to eat in Fethiye you have the choice of differing environments, by the water, in the atmospheric old part of town as well as the famous fish market.
The Harbour
The harbour is situated in a secluded bay, a quiet and safe atmosphere and a peaceful location to relax; it has been described as a hidden paradise with its crystal clear waters, surrounded by pine trees and clean beaches. From the harbour you could just relax on your yacht and take in the scenery, make use of the daily boat tours available or take the opportunity to try one of the many activities provided at the beach.
There is ongoing development of the shores with more and more new restaurants being opened along the coast towards the next small suburb, Calis.
The Old Town
You can find the Old Town near to the fish market heading towards the Amphitheatre, it is a covered area so it will be cool should you want to get out of the direct sunlight. You will find a number of good quality restaurants here and small back street cafes offering local Turkish cuisine. You will have a choice of several different mezes, soups are excellent and main courses include fish, chicken, lamb and beef. To finish why not have a typically sweet Turkish dessert and Turkish coffee?
There are many shopping opportunities; you will come across many great bargains of souvenirs and local produce where you can try your haggling skills. It is expected.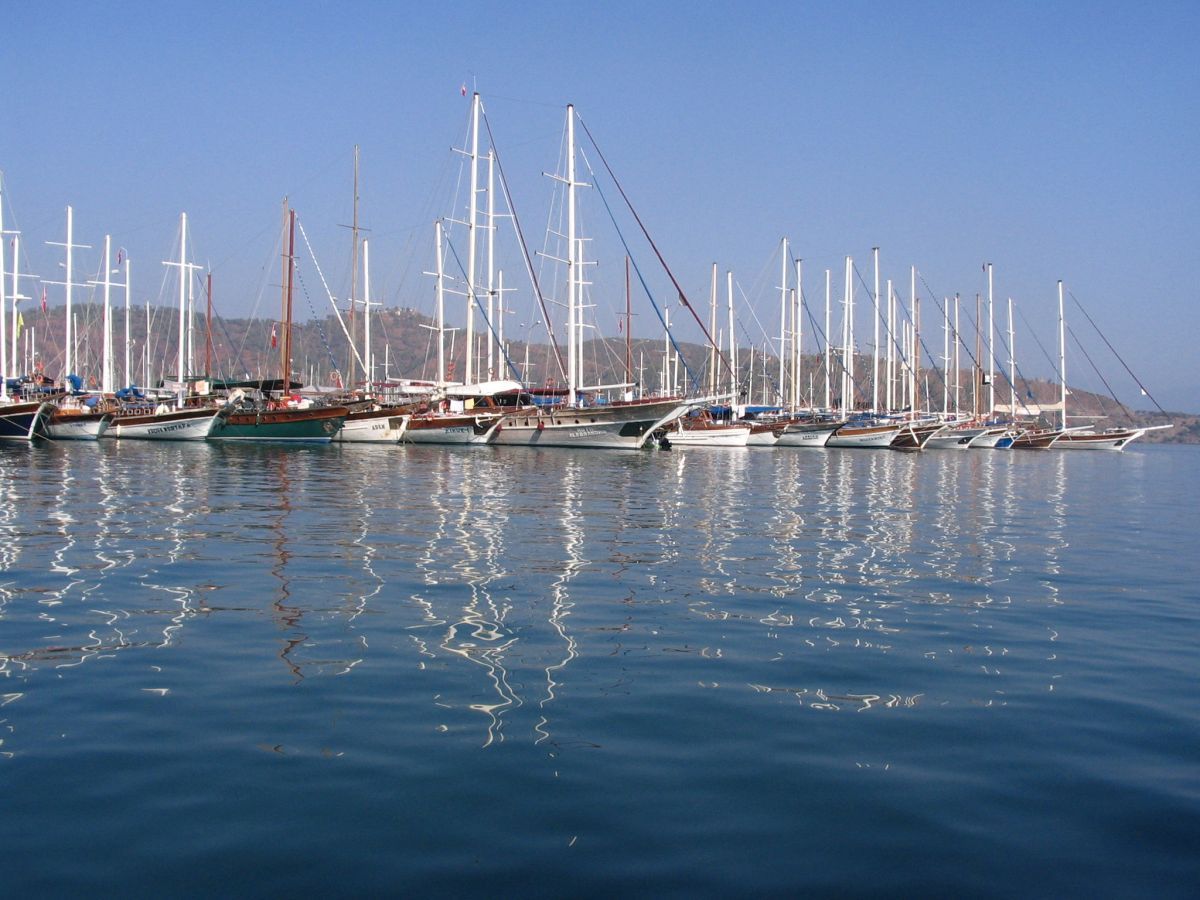 The Fish Market
This central Fethiye market is a fantastic place to visit with a great atmosphere and live traditional music in the evenings. There is plenty of daily locally caught fish to choose from ranging from sea bass and sea bream commonly caught in these waters to swordfish and grouper. Prawns and calamari are local favourites.
The fish market is situated in the middle of town and is surrounded by small restaurants that will cook your fish that you have purchased to your specification, it is very reasonable and delicious way to dine out. You will only pay a few lira for the chef's cooking skills and by able to buy drinks and accompaniments.
Gocek
Blue cruises along the coastline offer plenty of places to drop into. These includes a number of small bays and coves, often with secluded beaches. The next real port of call though is Gocek. Göcek is known by artists, poets and some fishermen as the "Blue Voyage" due to the stunning Turquoise coastline. There are many bars, cafes and restaurants along the promenade. You could try some local cuisine while watching the world go by.
The coastline continues to enchant further west with places such as Dalyan, Marmaris all the way down to Datca towards the far west before the coastline turns north into the Greek Islands.