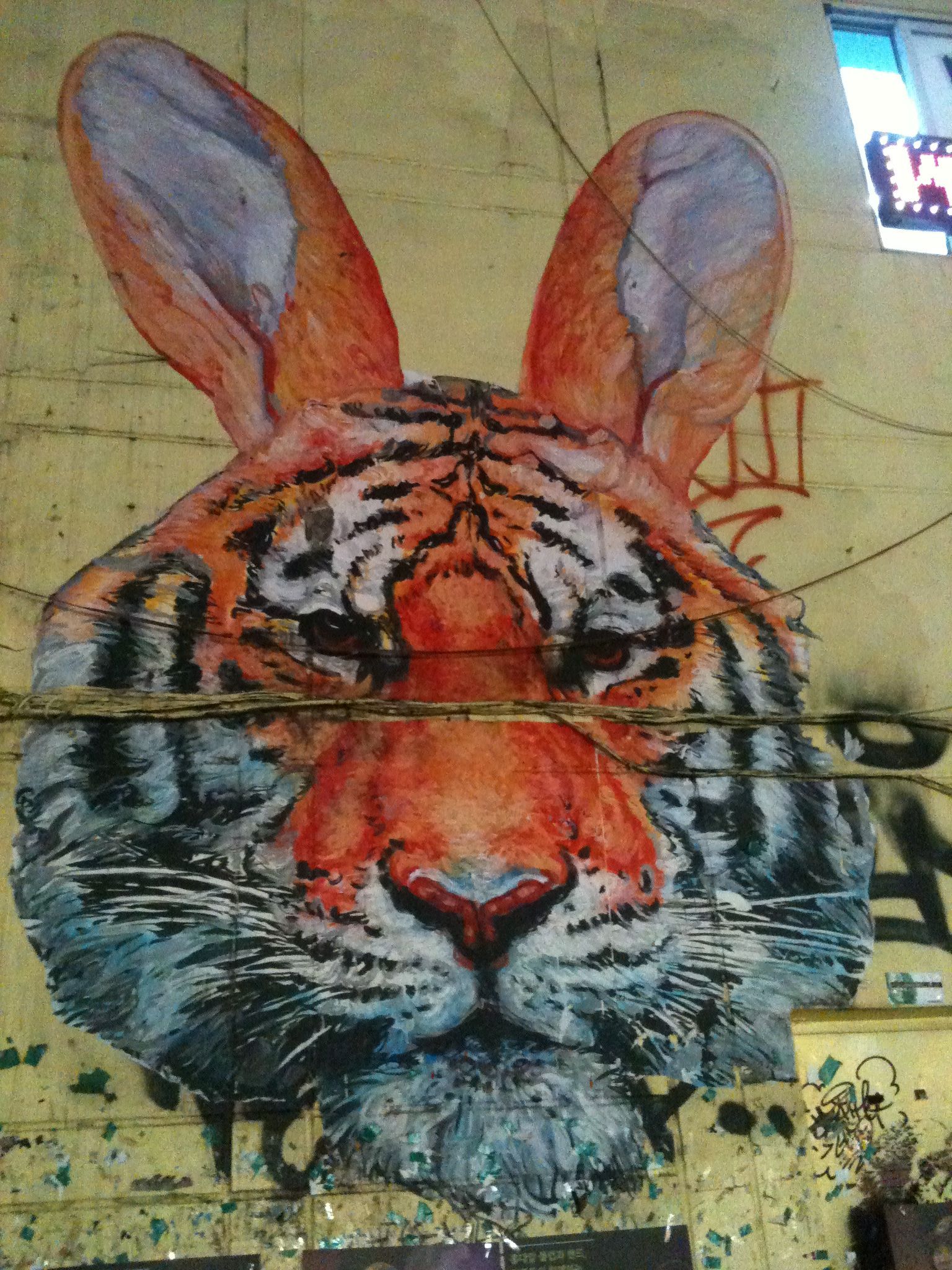 *Location : Hongdae, Seoul (Hongik University)
*Occasion : It was here, on this wall for quite a long time but I've never thought about take pictures of this. I guess I was taking for granted my town. It happened to something very close to us. As soon as I saw this art last week, it enlightened me.
Hongik University area (we call it Hongdae) is very artistic because the school has huge art programs. It is one of the funkiest, most unique, out of ordinary place and I love it. Hongdae is known as lots of clubs but I like its unique character. There are many 'one of a kind' products, and unexpected events are on the street all the time. Free market on the weekend is great. If you are here, if you have a chance, please take a look. Oh but they don't open in winter because.. you know. It's cold. 😉 : Related article : Be local, enjoy art @ Hongdae Free market
Oh and I didn't notice it before, but this is the year of Rabbit! 🙂 So I'm dedicating this post to all my friends who was born in Rabbit year! 🙂 Happy New Year!
/
Inspired by Downtown Traveler and their Street art series, I took this photo for this week's Travel photo of the week series.
Follow Downtown Traveler on Twitter : @Downtowntravel (Editor in chief, Leslie Koch)