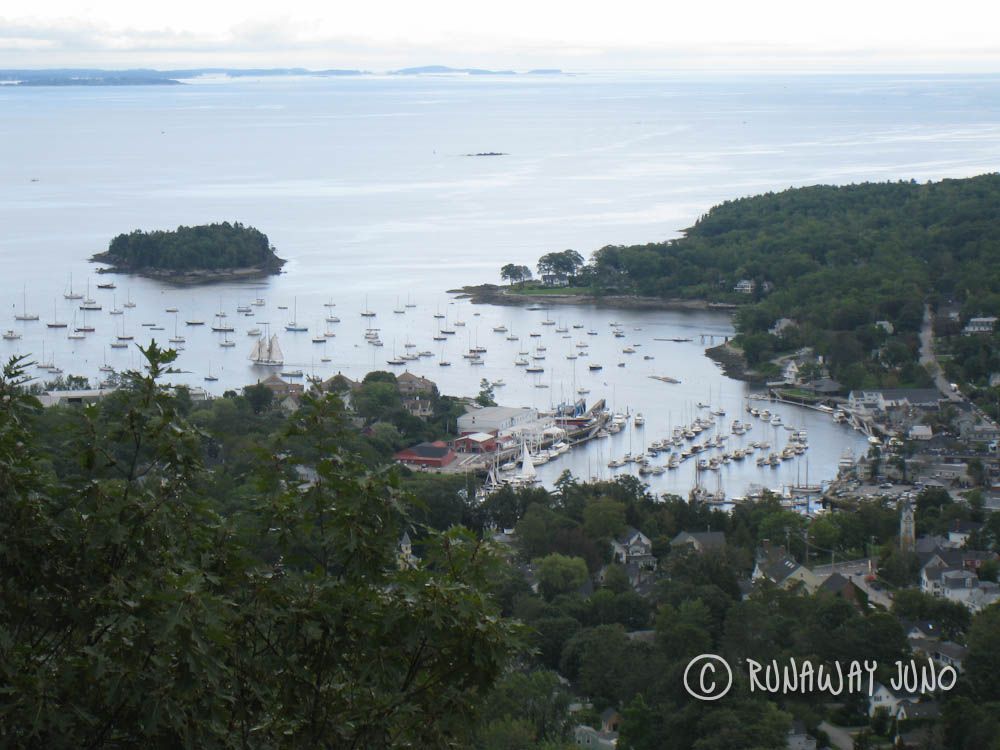 Maine almost didn't make it on my road trip route. There were two simple reasons why I wanted to visit Maine: hiking and coast. The road trip got longer than I expected, so I thought maybe I could cut Maine off and just head to Massachusetts. I've been hiking in Vermont and New Hampshire, and spent time at the Jersey Shore. But after a long discussion with Stephen, we decided not to skip Maine because neither mountains nor coast is the same as any of the other places we've been to. And I'm glad we included Maine.
We chose two hiking trails in Maine, and one of them was in Camden Hills State Park. According to AMC's hiking guide, "the lofty lumps of the Camden Hills rises as the highest coastal promontories on the eastern seaboard south of Acadia national Park."
There are different reasons why people like hiking: just to be in nature, enjoying fresh air, working out, or for the view. Camden Hills State Park is excellent for the view. "I like this trail because it gives me the view along the way. You want to get rewarded from the hiking, you know?" Our friend Mr.Beloin said while drawing the map for us. And he was right.
Among several trail heads you can choose, we hiked up the one that started in the middle of the town. Following Mt.Battie Trail to Mt.Battie. "It's a simple trick. If you pass the gate of the State Park you have to pay the entrance fee, but if you enter any other way, you don't have to!" Another piece of Mr.Beloin's bright wisdom.
Mt.Battie Trail is relatively easy. Comparing Emily Procter trail in Green Mountains… ah Emily Procter… Anyway, Mr.Beloin was right. It did give me the view along the way. Just fifteen minutes after I could see the whole of downtown Camden. But that wasn't the end. The view got better. I needed the second wind, because the trail was little steeper than I expected, but it was worth it.
We followed Mt.Battie Trail to Tablelands Trail to Old Carriage Road. It was an easier hike than the trail I walked on in the Green Mountains or the White Mountains, but the view and fresh sea breeze were delightful.
I'm glad I didn't skip Maine.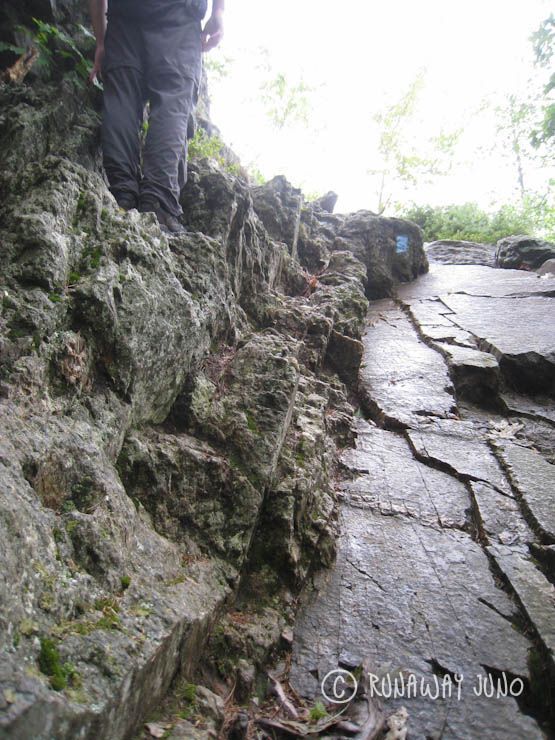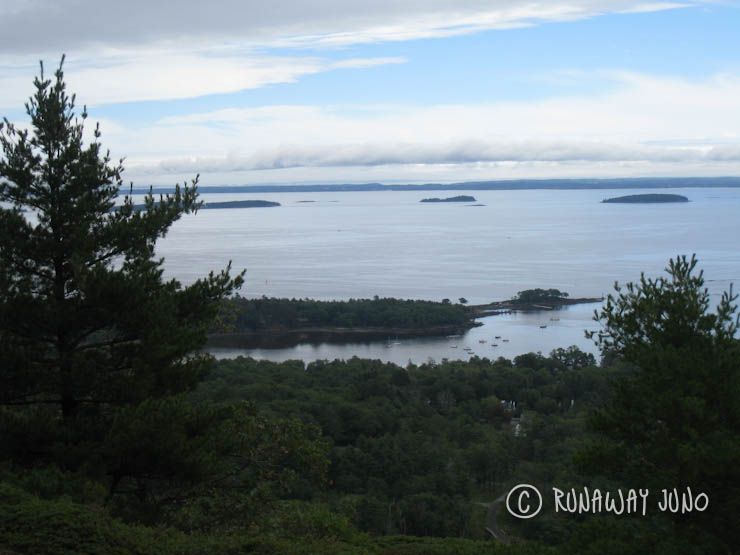 Are you enjoying #JunoinUS stories?
Don't forget to follow my stories on Twitter @RunawayJuno and #JunoinUS hashtag,
Facebook Fan page for fresh update,
Flickr Photo Albums for more photos around the US,
YouTube Channel for Video updates!
Plus, don't forget to sign up for the free Newsletter of Runaway Juno!